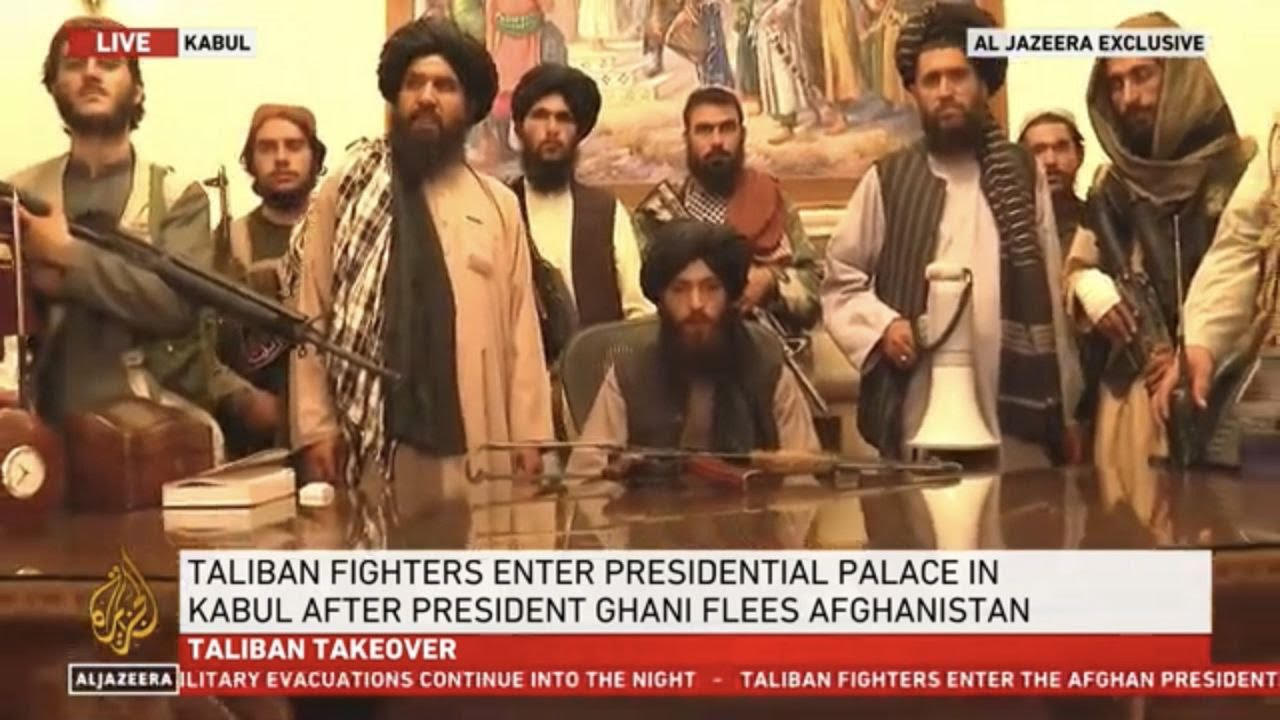 Aug 15 , 2021
Taliban has begun removing afghan flags from the presidential palace and replacing them with the white standard. Assuming the declaration of the Islamic Emirate will happen soon.  It's all but over.  Below are a collection of confirmed equipment, small arms, gunship and materiel grabs by the Taliban over recent days.  We have armed them for war.
KABUL FALLS - BIDEN GIVES AFGHANISTAN BACK TO TALIBAN TERRORISTS FOR 20TH ANNIVERSARY OF 9/11 ATTACKS ON SEPT 11.

The imminent takeover of Kabul comes as the U.S. was in the process of drawing down its forces in the country as part of a complete exit ahead of the 20th anniversary of the Sept. 11, 2001 terrorist attacks.

But in the days leading up to the Taliban's push on Kabul, President Biden announced about 5,000 troops would be sent to the country, boosting efforts to provide security for evacuations of U.S. personnel.

Afghan President Ashraf Ghani Taliban has left Afghanistan, just hours after the insurgency's forces surrounded the nation's capital city of Kabul Sunday — all but ensuring the collapse of the national government and a return to rule by the insurgent group for the first time in two decades.

The Taliban's advance on the Afghan capital came as helicopters landed at the U.S. Embassy early Sunday, The Associated Press reported.

Diplomats scrambled to destroy sensitive documents, sending smoke from the embassy's roof, the AP said.
---
---