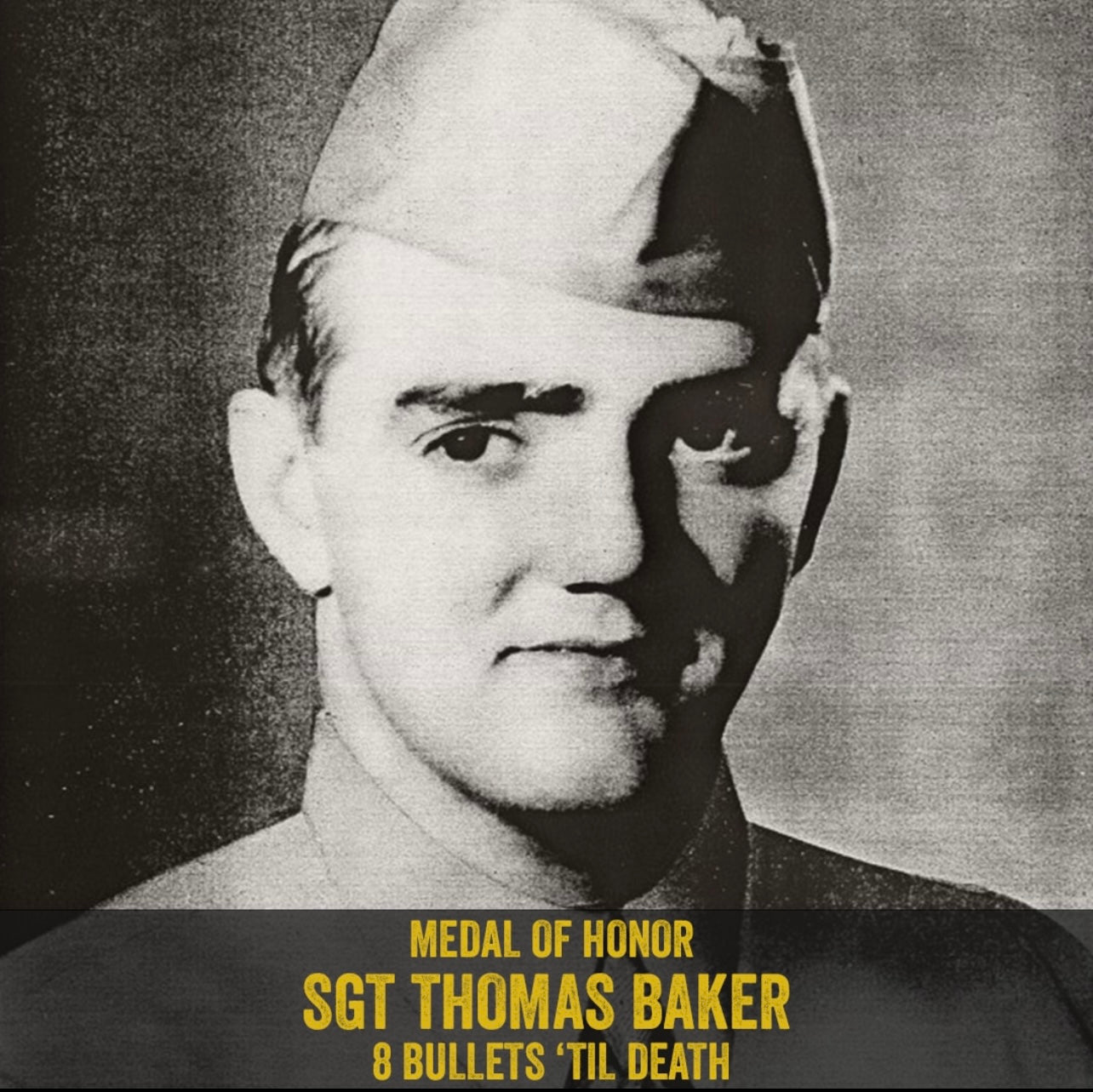 Jun 22 , 2023
Sergeant Thomas A. Baker's story is an extraordinary tale of resilience, self-sacrifice, and indomitable courage during World War II. His name is etched into the annals of military history for a feat that earned him the highest military decoration - the Medal of Honor.

In July 1944, Sgt. Baker and his men were entrenched in a bitter conflict on Saipan, one of the Mariana Islands in the Pacific Ocean. The battle was a critical stepping stone for the U.S. forces as they sought to push closer to Japan's mainland.

On July 7, Baker and his infantry were pinned down by enemy fire. Ignoring the grave danger, Baker charged the enemy position, eliminating the threat and allowing his platoon to advance. However, this act of valor was just the beginning of his heroism that day.

Later, Baker and his men came under heavy fire from an enemy artillery position. Severely wounded and unable to walk, he refused evacuation. Instead, he encouraged his comrades to retreat to a safer position, expressing his determination to hold his ground and cover their withdrawal.

Understanding the grim implications of Baker's decision, his fellow soldiers were reluctant to leave him. Eventually, Baker convinced a comrade to leave him behind with a loaded pistol, with only eight bullets remaining. The agreement was that he would use the last bullet on himself to avoid capture and torture by the enemy.

His comrades reluctantly moved on, leaving Baker behind in his makeshift foxhole. When U.S. forces retook the position later, they found Baker's lifeless body, clutching his empty pistol, with eight enemy soldiers lying dead in front of him.

Baker's extraordinary valor and sacrifice saved countless lives, enabling his platoon to regroup and continue fighting. His selfless actions were recognized posthumously with the Medal of Honor, awarded for his 'fighting spirit, heroic devotion to duty, and valiant self-sacrifice'.

Thomas A. Baker's legacy echoes through military history, reminding us of the remarkable courage, fortitude, and dedication of those who served during World War II. His story epitomizes the very essence of the soldier's creed, putting the welfare of others before oneself - even in the face of death. His heroism continues to inspire future generations of soldiers and stands as a testament to the extraordinary feats of bravery during one of the darkest periods in history.
---
---