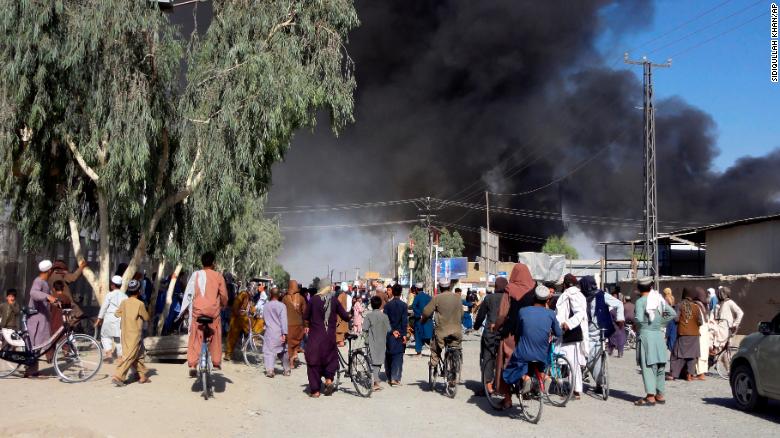 Aug 13 , 2021
Kabul, Afghanistan  Taliban fighters have taken control of Kandahar, Afghanistan, as well as a number of other provincial capitals, as the terrorist fighters surge towards Kabul.
Afghan MPt Gul Ahmad Kamin confirmed this on 8/13. The city lying in the south has long been the site of turbulence and skirmishes, and it's fall signals the end of the Afghan resistance following Biden's premature and poorly planned withdrawal.
The terrorists have made large gains in the north of the country, which has historically been an anti-Taliban stronghold. They're closing in on Kabul with alarming rapidity.
In a statement Friday, the Taliban said they had taken control of the governor's office, police headquarters, as well as other key operational centers throughout the city of Kandahar. "Hundreds of weapons, vehicles and ammunition were seized," the Taliban statement said.  A Taliban commander told Sky News that his fighters had taken a cache of weapons from Afghan security personnel that included 70 sniper rifles, 900 guns, 30 Humvees, 20 pickup trucks and 15 armored vehicles in one grab alone.  
The US and India both left gunships, MRAPs and a myriad of armament behind, all of which is now falling into the hands of insurgent fighters, who are making their way across the impoverished nation, raping, pillaging and plundering.
---
---