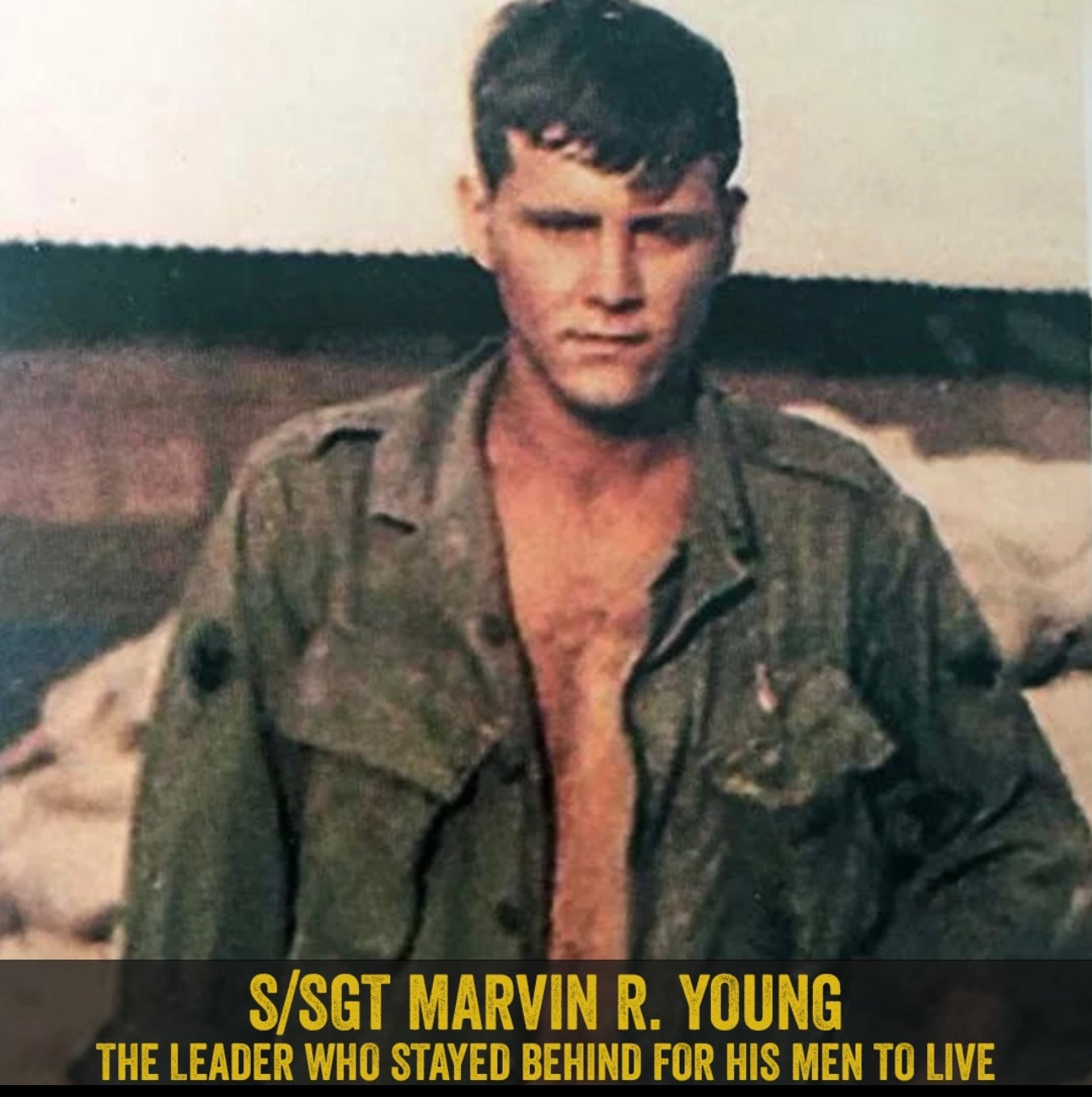 Aug 21 , 2023
Staff Sergeant Marvin R. Young's valor during the Vietnam War is a testament to the extraordinary courage and selflessness that soldiers can display under intense combat situations. His actions, performed at the cost of his own life, were instrumental in saving the lives of his fellow comrades.

Born in Alpine, Texas, Marvin R. Young was drafted into the United States Army, and by 1968, he found himself in the thick of the Vietnam War. As a member of Company C, 1st Battalion, 5th Cavalry, 1st Cavalry Division, Young was deeply embedded in the dense jungles of Vietnam, where every step could potentially be met with danger.

On August 21, 1968, Young's unit was conducting operations near Ben Cui when they came under heavy enemy fire. The North Vietnamese forces launched a ferocious assault, aiming to overrun the American position.

Caught in a dire situation and faced with overwhelming odds, Young took charge. As his platoon was attempting to evacuate wounded soldiers, they were ambushed by a larger enemy force. Realizing the imminent danger, Young took a forward position, directing his men and providing covering fire.

As the battle raged on, Young moved to a more exposed position, drawing enemy fire towards himself and away from the wounded soldiers. This selfless act allowed his comrades to move to safer positions. But Young wasn't done. He charged the enemy bunkers, throwing grenades and firing his weapon, inflicting heavy casualties and suppressing the enemy's fire.

However, during this courageous assault, he was seriously wounded. Despite his injuries, he refused to be evacuated and continued fighting, providing critical time for his platoon to withdraw.

Sadly, during this heroic stand, Young was mortally wounded. But his courageous actions, undoubtedly, saved the lives of many of his fellow soldiers. His undaunted spirit and determination in the face of overwhelming odds became a shining example of bravery and sacrifice.

For his conspicuous gallantry and unwavering commitment to his comrades, Staff Sergeant Marvin R. Young was posthumously awarded the Medal of Honor. The citation beautifully encapsulates his heroics: "His indomitable courage and complete disregard for his own safety averted loss of life and injury to the men of his platoon. Staff Sergeant Young's valor at the cost of his life was in keeping with the highest traditions of the military service, and reflects great credit upon himself, his unit, and the United States Army."

The legacy of Staff Sergeant Marvin R. Young serves as a poignant reminder of the lengths to which soldiers go to protect their brothers-in-arms. His sacrifice and valor remain an inspiration for all who hear his story.
---
---