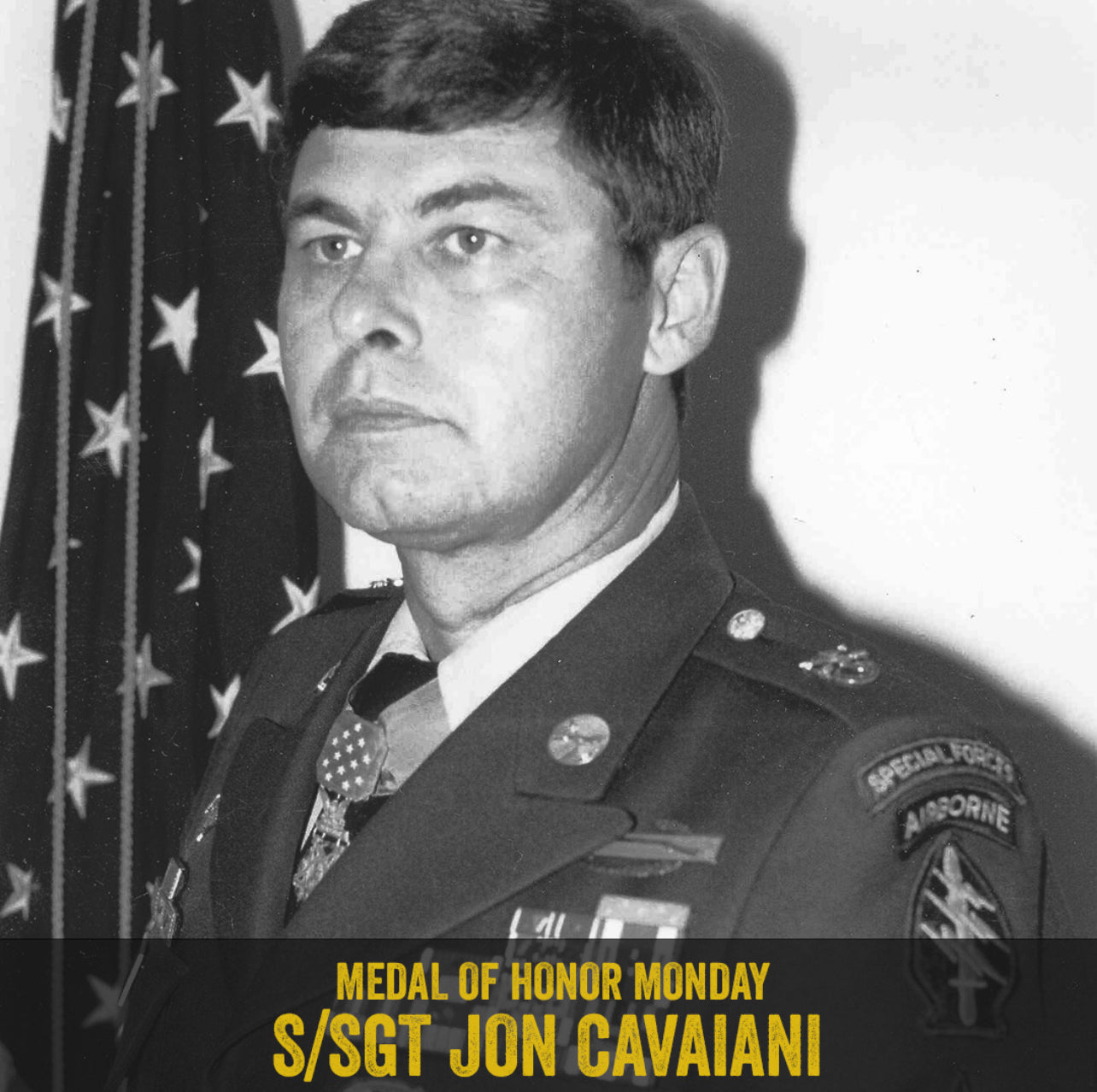 Jun 05 , 2023
S/Sgt. Jon R. Cavaiani: A Selfless Tale of Valor

On June 5, 1971, deep in the jungles of Vietnam, Staff Sergeant Jon R. Cavaiani made a stand that would carve his name into the annals of American military history. Born in Royston, England, Cavaiani immigrated to the United States in his youth and later found his calling in the U.S. Army, joining the Special Forces. His journey would lead him to a hostile and remote hill in Vietnam, where he would demonstrate unparalleled courage, selflessness, and a dedication to his men that earned him the Medal of Honor.


Hill 950 was a remote and rugged outpost near the border of Laos, held by a platoon of American Green Berets and indigenous troops. Cavaiani was responsible for the defense of the hill, a strategic location critical to American operations in the area. As the acting platoon leader of the small force, he was acutely aware of the gravity of his mission.

As dawn broke on June 4, 1971, the remote outpost came under intense enemy fire. In the ensuing chaos, Cavaiani quickly directed the platoon's defense, exposing himself to enemy fire to identify enemy positions and directing his men to respond. His calm leadership amidst the pandemonium was crucial in maintaining the morale of his men.

The enemy assault intensified on June 5, with waves of North Vietnamese soldiers overrunning the hill. Cavaiani, understanding the gravity of the situation, ordered a tactical retreat of his men while he stayed back to provide covering fire. As the soldiers withdrew, Cavaiani moved from position to position, throwing grenades and firing his weapon, often standing fully exposed to enemy fire. His actions were not of a man seeking glory but of a leader dedicated to his men's safety, even at the cost of his own life.

With the hill nearly overrun, Cavaiani was seriously wounded. Despite his injuries, he continued to fight, manning a machine gun to hold off the advancing enemy. He was finally blown off his feet by an exploding rocket and was forced to seek cover.

Cavaiani survived the onslaught, evading capture for nearly 11 days before he was finally taken prisoner. His capture marked the beginning of a brutal 23 months in a POW camp, a period he endured with the same resilience he demonstrated on Hill 950.

In 1973, Cavaiani was released during Operation Homecoming, returning to a nation that would recognize his heroic service and selfless dedication. In 1974, he was awarded the Medal of Honor by President Gerald Ford. His citation highlighted his "indomitable courage, complete disregard for his personal safety, and demonstrated concern for his men's well-being."

The story of Staff Sergeant Jon R. Cavaiani is not merely a tale of a soldier in combat. It is a testament to selfless service, a story of a leader who put his men's lives above his own. His actions on Hill 950 were a true display of heroism, a shining example of the lengths to which one soldier would go to protect his men. Cavaiani's legacy lives on, inspiring generations of servicemen and women with his valor and commitment to duty. His Medal of Honor is not just a decoration; it is a testament to the ideals of selflessness, courage, and leadership.
---
---