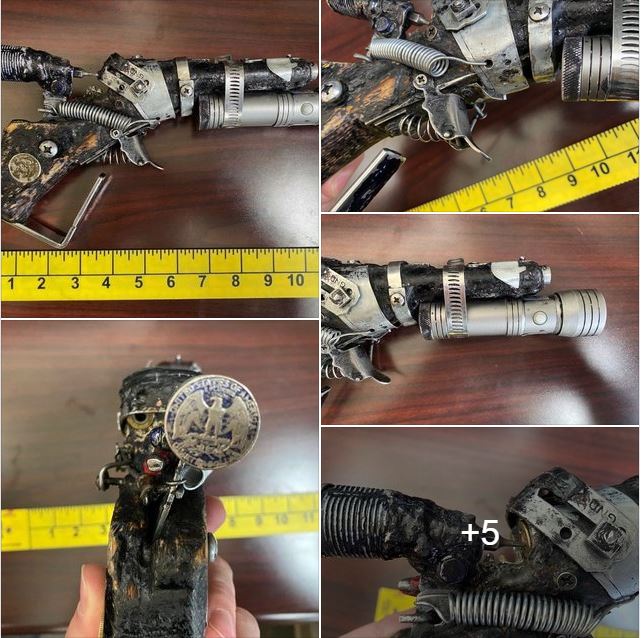 Apr 24 , 2022
Photos: Iowa cops seize homemade 'Smith and Meth-son' pistol
The weapon's owner is a convicted felon who isn't allowed to possess firearms, police said
Apr 20, 2022
---
By Suzie Ziegler 
MESKWAKI NATION, Iowa — Tribal police in Iowa took to Facebook on Monday to share photos of a homemade, Frankenstein firearm that officers recovered in a recent bust. 
Meskwaki Nation Police said the weapon was seized from a felon who wasn't allowed to possess firearms. Photos on Facebook show what appears to be a pistol made of metal scraps cobbled together in a gun-shaped contraption.  
"Although our officers have dubbed this creation the 'Smith and Meth-Son,' this is no laughing matter," police wrote on Facebook. 
Police also shared a video of an officer cocking the unloaded weapon and pulling the trigger. 
The owner of the weapon was previously convicted of possessing firearms and distributing cocaine, police said. It's unclear if the individual will face more charges related to the homemade pistol. 
---
---