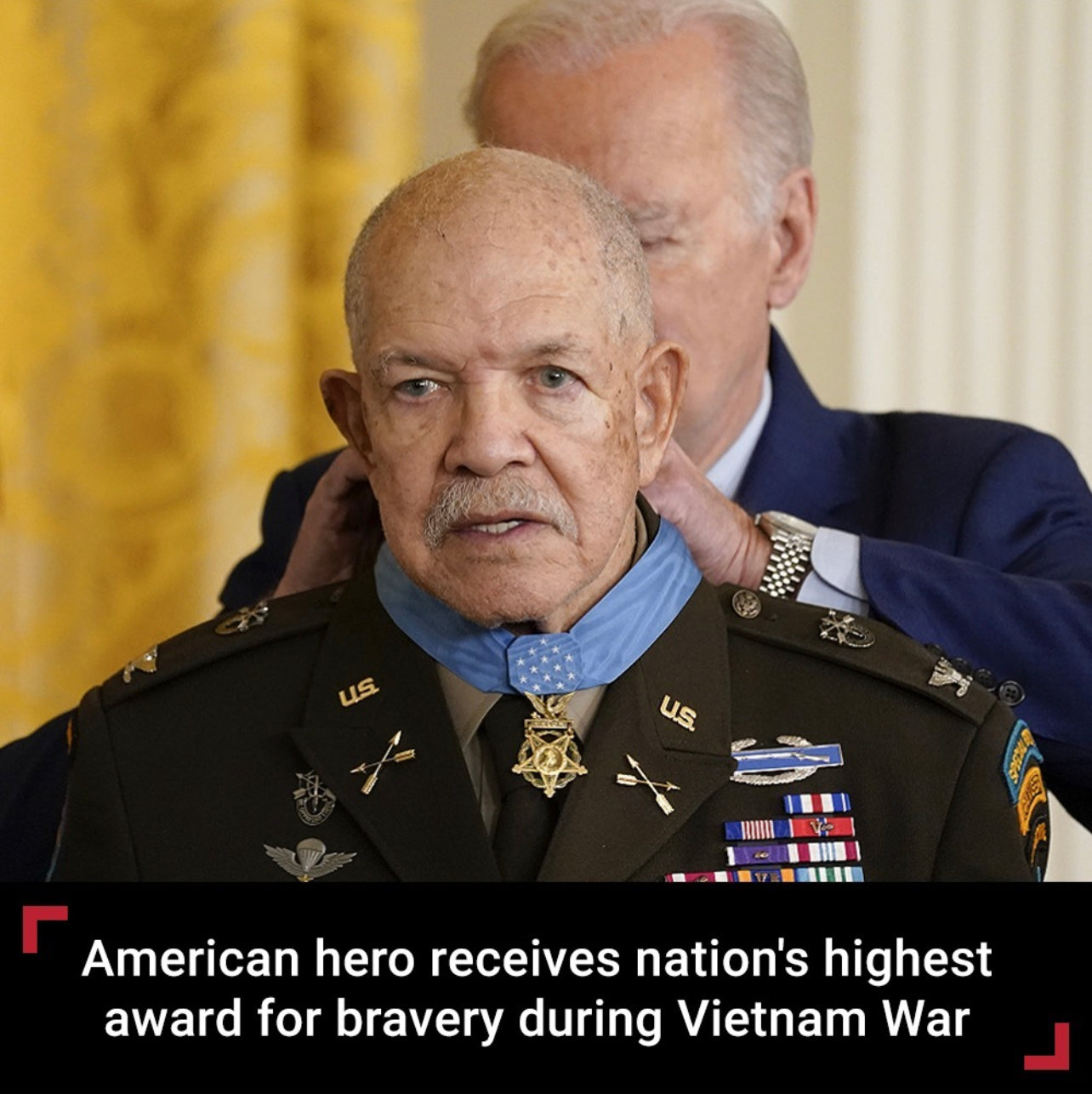 Mar 03 , 2023
Paris Davis is a name that many Americans will be familiar with, thanks to his heroic actions during the Vietnam War. But who is he, and what's the story behind his Medal of Honor?

Paris Davis was born in 1946 in Rison, Arkansas, a small town about 35 miles south of Little Rock. He grew up in poverty, raised by his mother after his father left the family when Paris was just a young child. Davis attended school in Rison and then moved on to the University of Arkansas at Pine Bluff. However, his education was interrupted when he received his draft notice in 1967.

Davis was sent to Vietnam as a member of the United States Army, serving with the 9th Infantry Division. He arrived in Vietnam in the spring of 1968, shortly after the Tet Offensive. Davis was assigned to the 2nd Battalion, 60th Infantry Regiment, which was stationed in the Mekong Delta region of southern Vietnam.

On May 18, 1968, Davis was leading a squad of soldiers on a reconnaissance mission near the village of Cai Lay. As they moved through the dense jungle, they came under heavy fire from a well-armed enemy force. Davis quickly assessed the situation and realized that his squad was outnumbered and outgunned.

Despite the odds against him, Davis rallied his troops and led a courageous charge against the enemy positions. He personally destroyed several enemy bunkers, allowing his squad to push forward and gain ground. However, during the assault, Davis was wounded by enemy fire.

Despite his injuries, Davis refused to stop fighting. He continued to lead his men, directing their movements and calling in artillery support. Davis' bravery inspired his fellow soldiers, who fought alongside him with renewed vigor.

When the battle was over, Davis had single-handedly taken out multiple enemy positions and saved the lives of many of his fellow soldiers. His actions earned him the Medal of Honor, the highest military decoration awarded by the United States government.

After the war, Davis returned to Arkansas and completed his degree at the University of Arkansas at Pine Bluff. He went on to work in local government, serving for many years as the mayor of Pine Bluff. Davis remained active in the veteran community and was often called upon to speak at events and ceremonies.

In recognition of his bravery and service, a new park in Pine Bluff was named in Davis' honor in 2015. The park features a statue of Davis, as well as a memorial to all the soldiers from Jefferson County who lost their lives in Vietnam.

Today, Davis is remembered as a true American hero, a man who put his own life on the line to protect his fellow soldiers and defend his country. His bravery and sacrifice serve as an inspiration to generations of Americans, and his legacy will be forever enshrined in the history of the United States military.
---
---