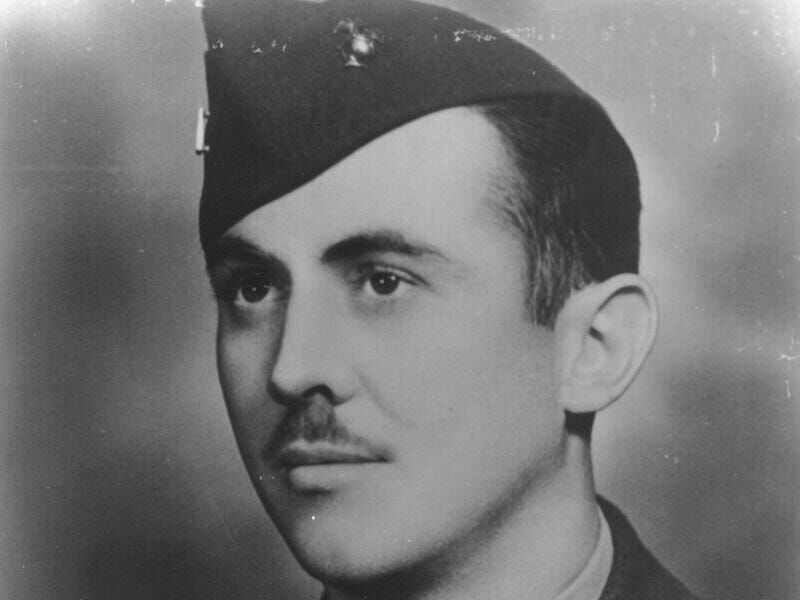 Aug 21 , 2021
Billy Bad Ass of the Day: William Hawkins, WWII. "I'm not doing it, sir! I came here to kill Japs, not go home!"...Man got shot in the chest and ordered to get on the first aid boat to leave and that was his response....

William D. Hawkins was a US Marine who was posthumously awarded the Medal of Honor for his actions at the Battle of Tarawa in 1943. 

Hawkins, his platoon of 40 men, and other Marines were pinned down by a number of pyramid-shaped steel machine gun nests that were firing heavy machine gun rounds into them as they advanced on Betio Island. 

Already wounded by shrapnel during his landing, Hawkins single-handedly took out six of the nests by crawling up to them and shooting the Japanese soldiers inside point blank. When he ran out of ammunition, he threw grenades and satchel charges in them. 
After destroying a seventh nest he was wounded in the chest. A medic patched him up, and his superior told him to get on a first aid boat and leave.

He responded by yelling "I'm not doing it, sir! I came here to kill Japs, not go home!"

Hawkins was finally shot and killed while throwing a grenade into an eighth machine gun nest by a Japanese soldier.

He recorded his last words were, "Boys, I sure hate to leave you like this."
---
---