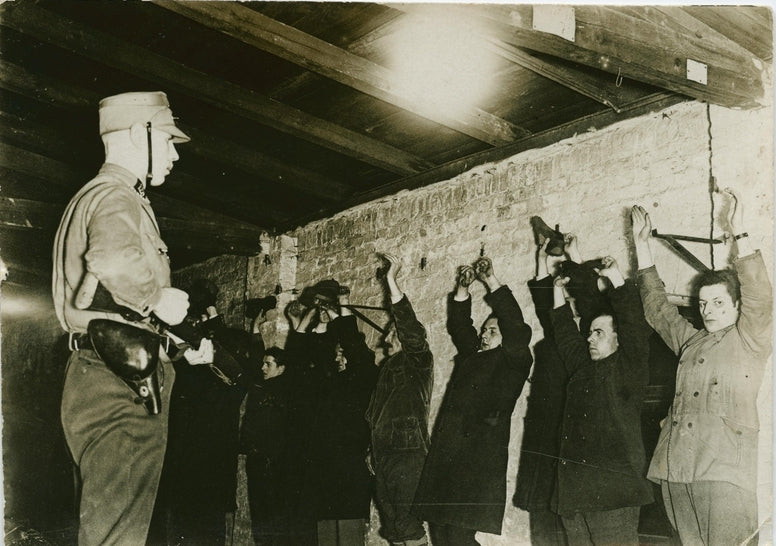 Sep 13 , 2019
Governments that disarm the people have troubling history
When considering gun controls, a nation must first acknowledge that this world is, by definition, broken. It's a given evil will erupt from time to time, no matter what anyone does to prevent it. It's just where and when it will happen that is most often unforeseeable.
Once that is agreed upon, perhaps we can also further agree that, when evil does erupt – whether the threat is personal or national – the last thing any of us should want is for us to have allowed our government to have removed our ability to defend ourselves against it.
Consider Hitler. He took away guns in Germany in the 1930s and in every country he conquered thereafter, particularly from (those) "disfavored" by his government.
In the words of Heinrich Himmler, "Ordinary citizens don't need guns, as having guns doesn't serve the State."
Within that context, compare the evolution of today's gun debate with the events that actually occurred in Germany not so very long ago:
"In 1931, Weimar (Republic government) authorities discovered plans for a Nazi takeover… In reaction to such threats, the (Weimer) government authorized the registration of all firearms … for 'public safety.' The interior minister warned that the records must not fall into the hands of any extremist group.
"In 1933, the ultimate extremist group, led by Adolf Hitler, seized power and used the (gun registration) records (of the former Weimer government) to identify, disarm, and attack political opponents and Jews. …" ("How the Nazis Used Gun Control," by Stephen P. Halbrook, National Review, Dec. 2, 2013.)
At minimum, the foregoing should highlight that, from the perspective of some governments' like Hitler's, the operative word in "gun control" is control.
Such control as that which allowed the Nazis, i.e. German government, in the 1940s to deport millions of people on trains to destinations like Auschwitz from every country over which Hitler's "government," i.e. tyranny, took control…. These were people who knew … they were destined to die – people who should have resisted, but didn't in part because they had been disarmed.
Guns taken from good people by their government only really matters when government, for whatever reason, turns evil and decides to do evil to good people.
Whether a person supported Clinton or Trump, all should be able to agree … any government anywhere is susceptible to becoming a tyranny led by men or women who are evil. If you don't think that can happen in any nation – even America – think again.
Consider the massacre at Wounded Knee in South Dakota on Dec. 29, 1890. After the United States 7th Cavalry confiscated the firearms of a group of Lakota Sioux "for their own safety and protection at the Pine Ridge Indian Reservation," 297 Indians were murdered. After the majority of the Sioux had peacefully turned in their firearms, the Calvary began shooting and wiped out the camp; 200 of the dead were women and children.
To empower the people of the United States with the ability to resist any tyranny that might threaten them in the future was the sole reason our founding fathers gave all Americans the right to bear arms guaranteed by the 2nd Amendment. Those who disagree should ask: Why?
Clifford C. Nichols is licensed to practice law in California and New Mexico.
                  ___________________________________________________
ADDED BY THE INFIDEL TEAM:
1929: The Soviet Union established gun control. From 1929-1953, 20 million dissidents rounded up and murdered.
1911: Turkey established gun control. From 1915-1917, 1.5 million Christian Armenians rounded up and exterminated.
1938: Germany established gun control. From 1939-1945, 13 million Jews and others rounded up and exterminated.
1935: China established gun control. From 1948-1952, 20 million political dissidents rounded up and exterminated.
1964: Guatemala established gun control. From 1981-1984, 100,000 Mayan Indians rounded up and exterminated.
1970: Uganda established gun control. From 1971-1979, 300,000 Christians rounded up and exterminated.
1956: Cambodia established gun control. From 1975-1977, 1 million educated people rounded up and exterminated.
In the 20th Century more than 56 million defenseless people were rounded up and exterminated by people using gun control.
---
---