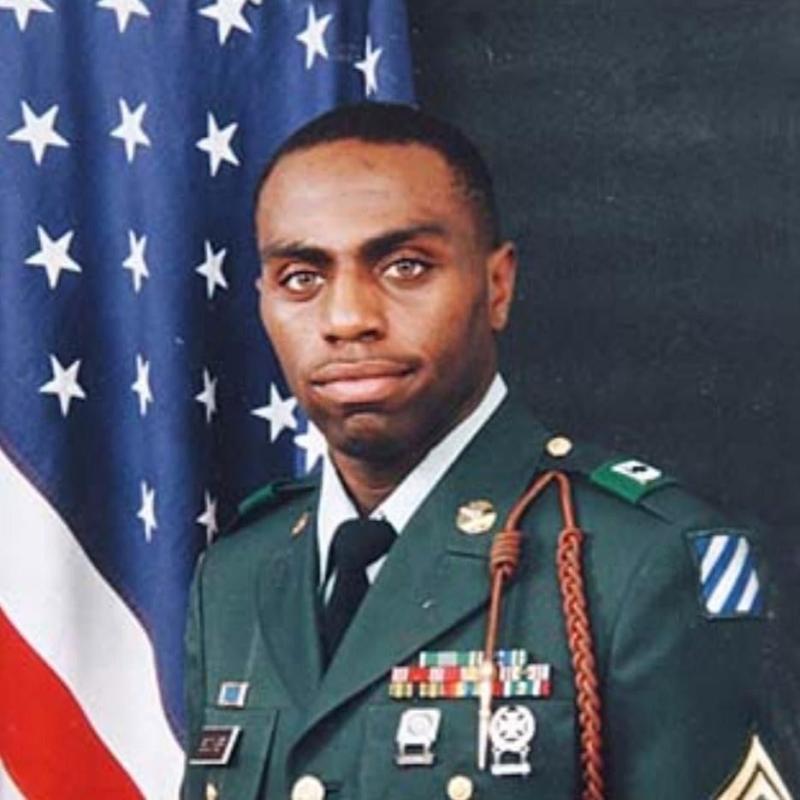 Aug 21 , 2021
Billy Bad Ass of the Day

The U.S. Army has announced it will upgrade a former 3rd Infantry Division soldier's Silver Star to a Distinguished Service Cross. SSG Stevon A. Booker, who was killed protecting his platoon's flank, will receive the nation's second-highest award for valor.

Booker's unit — A 1/64-led an armored assault, known as a Thunder Run, which helped topple Saddam Hussein's regime. Booker's platoon began taking heavy small-arms and RPG fire.

"Booker immediately reacted — communicated the situation to his chain-of-command, returned fire with his mounted machine gun and reassured his crew that they would make it to their objective. When his crew machine gun malfunctioned, Booker completely disregarded his personal safety and took up an exposed prone position on the top of his tank."

Under heavy enemy fire, Booker managed to destroy an enemy vehicle and end the lives of 20+ enemy using nothing but his rifle, while firing without cover from the top of a moving tank.

"Booker continued to engage the enemy and protect his platoon while exposed for nearly five miles until he was fatally wounded," by ordnance that ricocheted off the tank itself.
---
---