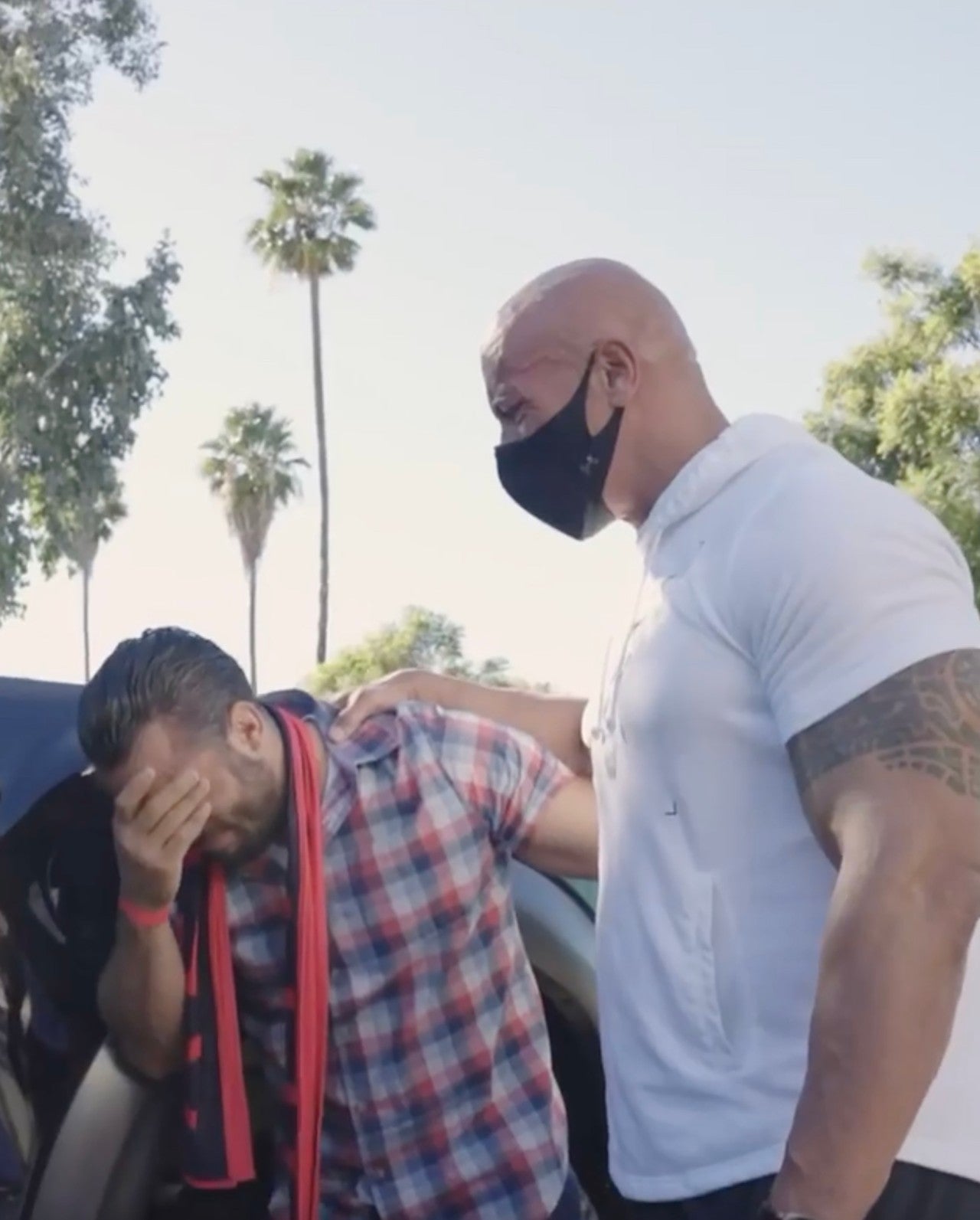 Nov 26 , 2021
Dwayne "The Rock" Johnson surprised a Navy vet for the holidays by giving the man his "baby," a customized pickup truck.
"I invited fans to a special theater screening of 'RED NOTICE' and I wanted to do something cool for all of them," Johnson, 49, wrote in his video post on Instagram.
"I also wanted to do something BIG … something MASSIVE… something unforgettable for one fan," he continued.
The wrestler-turned-actor said that his original plan was to give away the Porsche Taycan that he drove in the film, but the carmaker nixed the idea.
So, after "[gathering] as much information as [he] could about everyone in the audience," Johnson decided that Navy vet Oscar Rodriguez was to be the beneficiary of his automotive largesse.
Johnson then rattled off Rodriguez's qualifications: "Takes care of his 75-year-old-mom. Personal trainer. Leader at his church. Provides support and meals for women victimized by domestic violence. Proud & humble Navy veteran. Kind human being."
Johnson did the deed by presenting Rodriguez with a card explaining the situation, causing the younger man to drop to his knees and begin crying.
After Rodriguez drove off in his new ride, Johnson reflected on the moment, saying. "[It was] just an honor for me to give a little bit of joy to someone who deserves a lot more than just my truck."
"And now I can figure out how I'm getting home," he then quipped. "'Cause I don't have my ride."
"I have no words to express how blessed and grateful I am," Rodriguez wrote on his own Instagram, alongside a picture of himself standing in front of the enormous pickup.
---
---