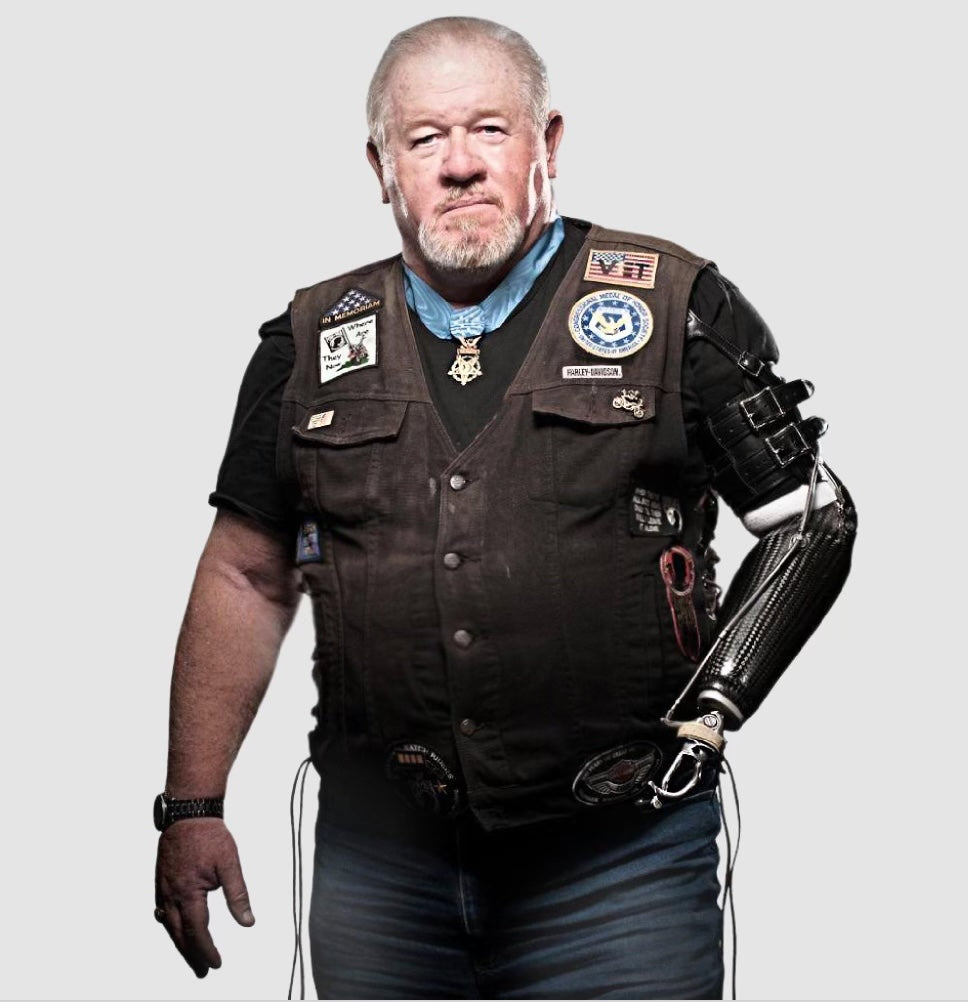 Apr 26 , 2023
'...his helicopter violently crashed, he was blown up, shot and stabbed by a bayonet but somehow kept fighting!"

Medal of Honor Recipient US Army Specialist Fourth Class Gary G. Wetzel.

Gary Wetzel risked his life and sacrificed his limb in the name of saving as many men as he could. Despite suffering extensive wounds that might've taken out most men he survived and when duty called, he answered.

On January 8, 1968, Wetzel was a Private First Class serving as a door gunner in the 173rd Assault Helicopter Company. On that day, near Ap Dong An, Republic of Vietnam, Wetzel's helicopter, hit by a rocket-propelled grenade and crashed violently into the ground.

Two of the helicopters crew were killed outright by enemy fire. While going to the aid of his aircraft commander, Wetzel was blown into a rice paddy by a homemade grenade that shredded his entire upper left arm and caused severe wounds to his right arm, chest, and left leg.

Without hesitation, and despite profuse bleeding, he staggered back to his gun well, tucked his mangled arm into his waistband, and took the enemy under fire. Wetzel's machine gun was the only weapon placing effective fire on the enemy, and although severely wounded, Wetzel remained at his position until he had taken out the automatic weapons emplacement that had been inflicting heavy casualties on the American troops and preventing them from moving against the enemy.

Passing in and out of consciousness, Wetzel sustained a stab wound to his right thigh from a bayonet. He disregarded his own wounds and returned to aid his crew chief who was attempting to drag the wounded aircraft commander to safety. He continued to grab other wounded and pull them across the rice paddy, all the while losing consciousness and blood.

After Wetzel and the other survivors were rescued the next morning, he spent a week on the critical list. His arm was amputated in a field hospital, but he had to undergo another surgery in a Tokyo hospital because of infection. After five months in hospitals, Wetzel began to learn how to live a productive civilian life with a prosthetic arm. He was subsequently promoted to specialist four and awarded the Medal of Honor for his actions.

When asked what the Medal of Honor meant to him, Wetzel replied:

"When I was in the Tokyo hospital, where the doctors took out more than four hundred stitches, some of the guys I pulled out who were recovering from their wounds found out I was there.

They would walk up to my bed and ask, 'Are you Gary Wetzel?' And I'd say, 'Yeah,' and they would pull out pictures of their wives, kids, or girlfriends and say, 'Hey, man, because of you, this is what I've got to go back to." Wetzel would reply, "I'm not Superman. I was just a guy doing his job."
---
---