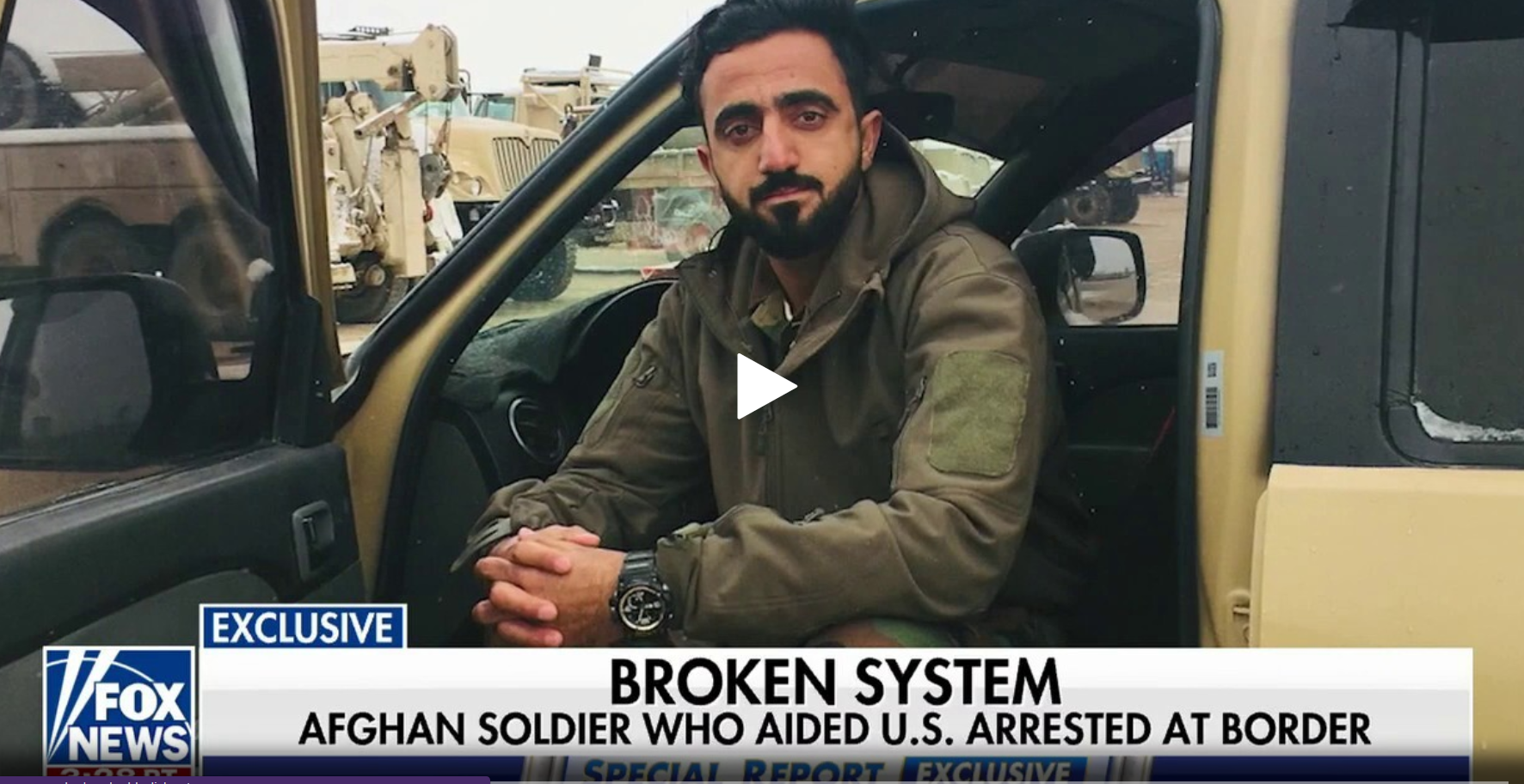 Dec 16 , 2022
READ FULL STORY AND VIDEO AT FOX NEWS:
This is a story about an Afghan soldier and a tragically broken U.S. immigration and asylum system.
Abdul Wasi Safi was trained by the U.S. military to be an elite special forces commando in Afghanistan. When Kabul fell, Wasi was still fighting the Taliban in the north. On Aug. 30, 2021, when the last U.S. plane left Kabul, Wasi went into hiding, moving from safe house to safe house arranged by U.S. veterans who helped him get to Pakistan. He hoped to receive a special immigrant visa and to legally move to the U.S. 
The Taliban had his biometric data, left behind by the U.S. government, and they were hunting him. Now, Wasi sits in a Texas prison facing deportation to Kabul and certain death, a poster child for America's broken asylum system. 
Ben Owen is a U.S. veteran who started the nonprofit Flanders Fields to help homeless veterans and Afghans and has helped the Safi family navigate the legal complexities.
"The night he crossed, I think he was with 90-plus other migrants, all of whom were detained, all of whom have been released. But the one dude that served with American forces who we know, you know, has America's best interests at heart to the point that he would put himself in harm's way to defend it, is still being held," Owen told Fox News. 
Wasi is facing a criminal sentence for crossing the border illegally and deportation to Afghanistan.
"To answer your question about how we know who he is, we had found him on the rolls through the last special operation task force commander to leave Afghanistan," Owen said. "So he is exactly who he says he is. We've got all the certifications. We know he went to officer training in India and held command. I mean, these guys are more vetted than you and I, Jennifer. We're talking annual polygraphs. We know every single thing there is to know about them. There's no chance that they're terrorists."  
---
---